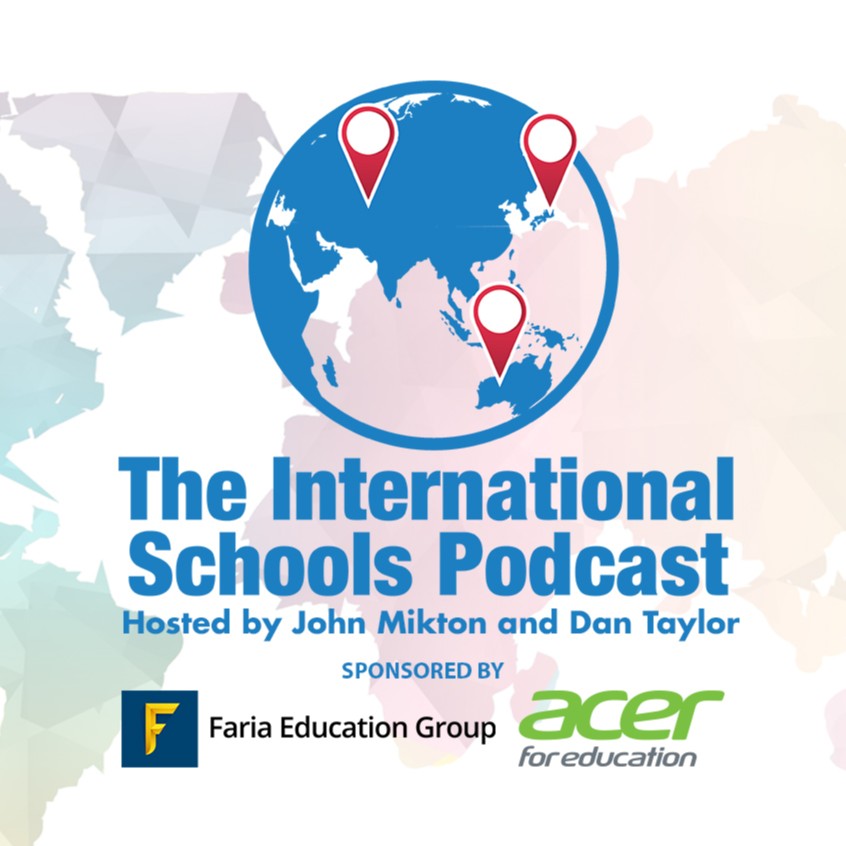 Teaching Python and coding with kids in schools with Kelly Schuster-Paredes and Sean Tibor
Jul 31st, 2021 by TISP
In this week's podcast, we spoke with Kelly Schuster-Paredes and Sean Tibor, computer science teachers and Teaching Python podcast co-hosts. Together Sean and Kelly share their work, teaching, coaching and vision for coding in schools and the approach of engaging young learners with Python coding language.  Juggling their families, work and popular podcast Teaching Python. We explore what is the role of coding in schools, approaches, opportunities and challenges. The mindsets and learning attributes of teaching coding in Middle School.   
About Kelly Schuster-Paredes
I am a technology integration specialist but my true passion lies in learning from others. Throughout my career, I have always been passionate about learning and discovering new things. I have taught SCUBA, Science, IT/ICT, EV3 Robotics, Python code and various technologies of MYP Design. I learn most from coaching teachers in developing educational practices and curriculum, both with and without technology. I enjoy engaging in productive dialogue with colleagues on developing sound pedagogy, good teaching practices and effective protocols in the school system. These passions have led me into pursuing a path as an instructional and transformational coach and I continue to develop my skills daily.
Kelly on Social Media
LinkedIn: https://www.linkedin.com/in/kelly-schuster-paredes-4b887264/
Twitter: https://twitter.com/KellyPared/ 
About Sean Tibor
Founder and principal of Red Reef Digital, an inbound marketing, sales, and marketing data visualization consulting and services firm. Red Reef Digital is a HubSpot Certified Agency Partner since 2106 and serves clients in consumer services, financial products, IT consulting, healthcare, travel & leisure, and higher education. After beginning my career in IT and Digital Marketing for large Fortune 500 companies, I embarked on a mission to bring the same strategic, innovative, and data-driven approach pioneered in large businesses to the mid-sized market.
Sean in Social Media
LinkedIn: https://www.linkedin.com/in/seantibor/
Twitter: https://twitter.com/smtibor  
Teaching Python Podcast:
https://www.teachingpython.fm/  
https://twitter.com/teachingpython 
Additional Resources:
What We Learned from Teaching Kids to Code
Teaching Python and Finding Resources for Students | Real Python Podcast #37
https://www.youtube.com/watch?v=ENqja_2okC0 
Code with Mu: a simple Python editor for beginner programmers.
Phyton Discord - a large community focused around the Python programming language
Real Python Tutorials
John Mikton on Social Media
LinkedIn: https://www.linkedin.com/in/jmikton/
Twitter: https://twitter.com/jmikton
Web: beyonddigital.org
Dan Taylor on social media:
LinkedIn: https://www.linkedin.com/in/dantcz/
Twitter: https://twitter.com/DanTaylorAE
Web: www.appsevents.com
Listen on: iTunes / Podbean / Stitcher / Spotify / YouTube
Would you like to have a free 1 month trial of the new Google Workspace Plus (formerly G Suite Enterprise for Education)? Just fill out this form and we'll get you set up bit.ly/GSEFE-Trial
Share
|
Download