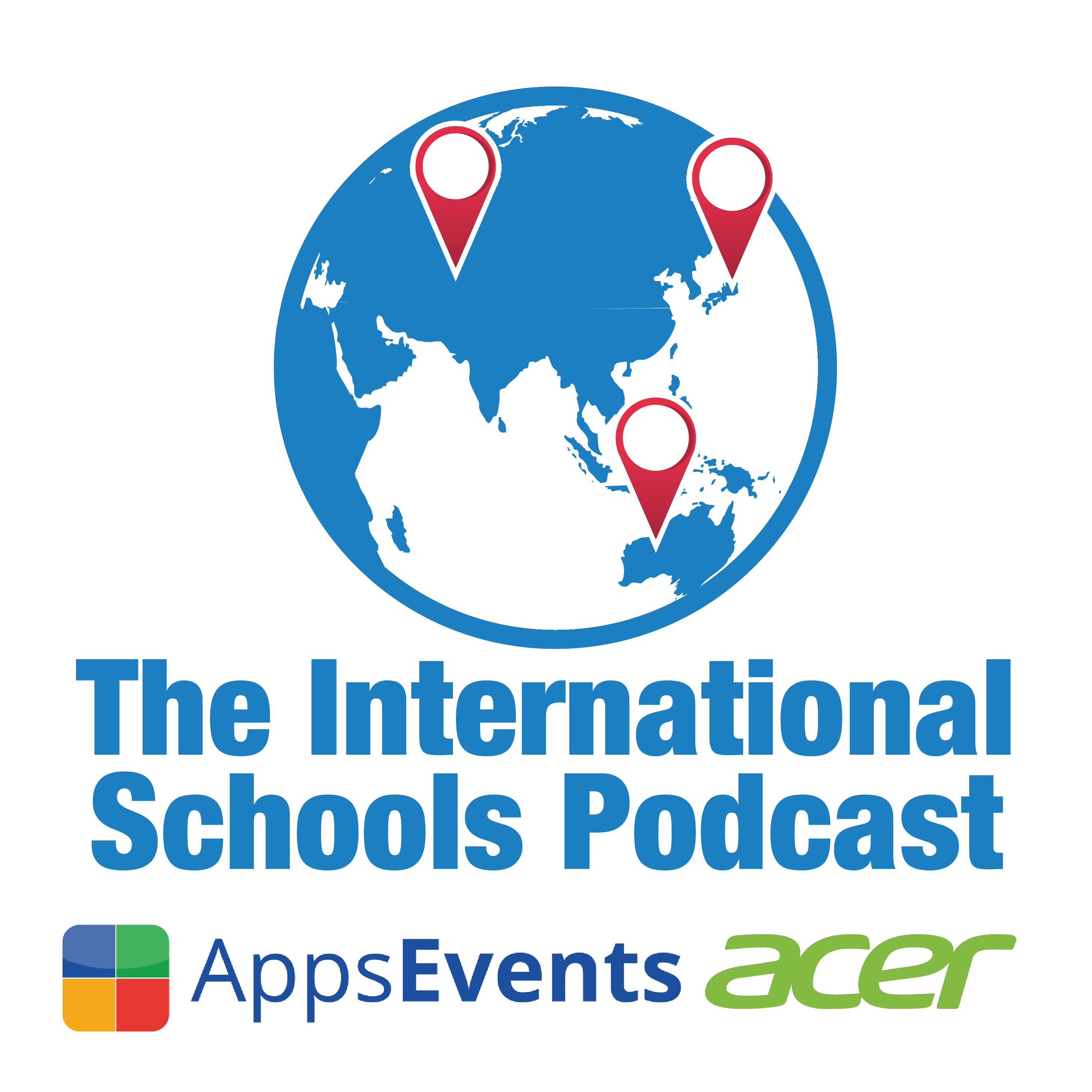 'Digital Citizenship' and working in International Schools across the globe with John Mikton
Jun 14th, 2019 by TISP
John Mikton has lived the full 'International School Educator' experience, working at schools in Tanzania, China, Japan, Czech Republic, Switzerland, and Luxembourg. He's a highly regarded Tech Director and expert in 'Digital Citizenship in Schools', which is the topic we discuss today.
----
This podcast is sponsored by 'AppsEvents'. We're a Google Education Partner and active since the launch of 'Google Apps for Education' in 2006. We're a team of former educators, and experts in helping schools integrate Google into their schools and classrooms. We customize all our training for each school to make sure we have a lasting impact.
Thousands of educators worldwide have earned their Google Educator Certification with our Certification Boot Camps, which take place worldwide and get you and your staff certified quickly.
We also host 'Google Summits' which are fun 2-day conference-style events with concurrent sessions & keynotes delivered by experienced Google Trainers, delivering training on a broad range of topics using G Suite in the classroom and school setting.
Check it out over at appsevents.com and we can also bring one to your school which is a great way to build a Google community amongst your staff to support each other, plus increase the profile of your school
This podcast is also brought to you by Acer for Education. People ask us what Chromebooks we recommend for schools and after trying them all we always recommend Acer.
We've been to Acer HQ in Taiwan to be part of product discussions and they are genuinely the best thought out, and most importantly durable devices out there.
They are always innovating, including the first tablet running Chrome and the first convertible touch screen Chromebook. The latest version is the Spin 11 with Stylus and 2 cameras and we highly recommend it!
They also, of course, have a full range of windows laptops and for eSports fans, their Predator range is second to none.
If you are interested to learn more please just fill in this form and we'll get right back to you http://gg.gg/acereducation
I hope you enjoyed the podcast and if you did please leave us an iTunes review it really means a lot to us! Get in touch with me via dantaylor.me
More information on John is below:
https://www.facebook.com/groups/217006628337791/
Share
|
Download