Episodes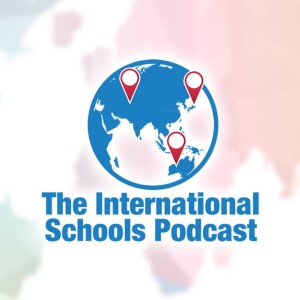 Friday Aug 26, 2022
Friday Aug 26, 2022
We recorded this extra podcast in response to several people messaging us asking about starting a podcast. The points we cover are:

1. Do you really want to do a podcast?
2. What's your goal?
3. Don't overthink it, just get going -you need to get to 50 episodes before you have really started
4. Pick what you are interested in, don't care about attracting listeners
5. Make a realistic schedule
6. Get guests - not sustainable otherwise
7. Technical stuff - Podbean, StreamYard, limited editing. Don't worry about hardware initially
8. Think about live streams - YouTube and LinkedIn
9. Get a co-host
10. Let the conversation flow and tell the guests to go slow telling their story. There is no reason your show needs to be exactly 30 minutes long.
John Mikton on Social Media
LinkedIn: https://www.linkedin.com/in/jmikton/
Twitter: https://twitter.com/jmikton
Web: beyonddigital.org
Dan Taylor on social media:
LinkedIn: https://www.linkedin.com/in/dantcz/
Twitter: https://twitter.com/DanTaylorAE
Web: www.appsevents.com
Listen on: iTunes / Podbean / Stitcher / Spotify / YouTube
Would you like to have a free 1 month trial of the new Google Workspace Plus (formerly G Suite Enterprise for Education)? Just fill out this form and we'll get you set up bit.ly/GSEFE-Trial