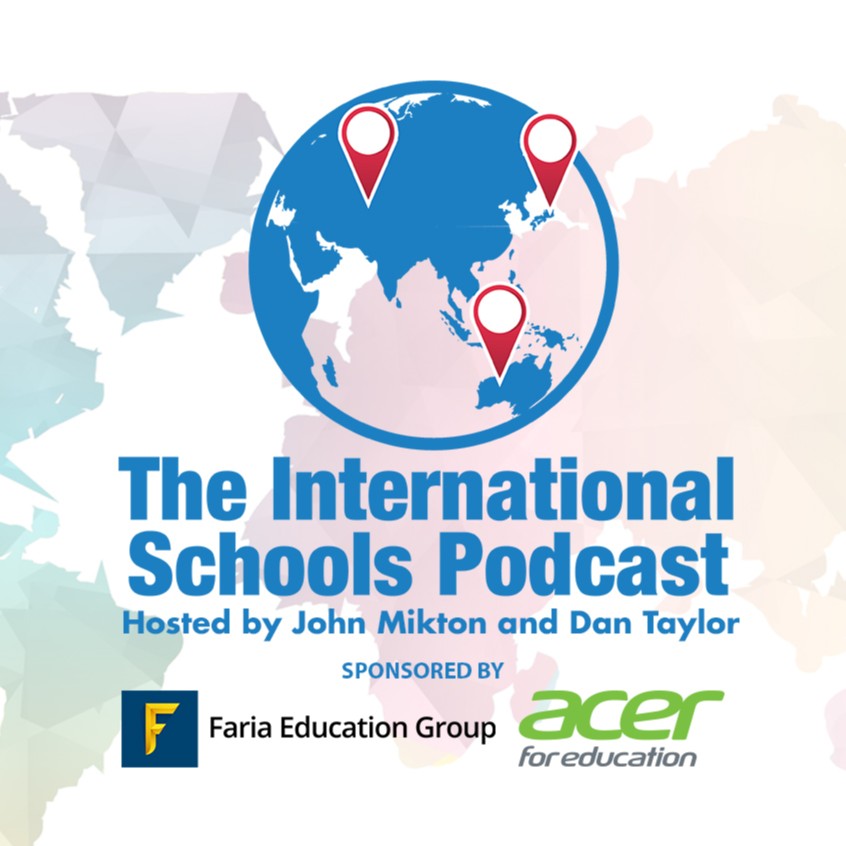 A conversation with Tricia Friedman (Creative Lexical Extraordinaire ) & Jeff Utech (Big Dreamer & Founder)
Nov 9th, 2021 by TISP
Tricia and Jeff share their journey from working in International Schools and then becoming consultants involved in founding, and running of  Learning2, COETAIL, Edurolearning and Allyed.org (now Shifting Schools https://www.shiftingschools.com/). Exploring the opportunities with the changing landscape of professional development, how to engage in the learning in schools with diversity, equity and inclusion. Hosting their podcast and their collaborations together and with educators from around the globe.
About Tricia Friedman
Tricia is proud to be entering into her 20th year in education. She has worked as a classroom teacher, service-learning coordinator, and as an instructional coach. She's also served as a  volunteer in the Peace Corps. She loves exploring and curating conversations between educators that directly lead to change in the classroom, and in the broader 'culture of learning.' As a proud queer educator, Tricia authors the Be a Better Ally newsletter and podcast to continue the dialogue about what an LGBTQ+ inclusive school might be.
Tricia Friedman on Social Media
Twitter: https://twitter.com/tricia_fried 
Web: https://allyed.org/ 
About Jeff Utecht
Jeff began his career in the Elementary Classroom in Washington State. In 2001, he was the recipient of a Bill and Melinda Gates Grant, the Technology Leadership Program. This started his journey into the world of connecting students and using the world as his curriculum. From 2002 – 2012 Jeff taught at International Schools moving from a classroom teacher into technology roles and administrative positions. He has authored books, worked as a consultant for technology startups, and continues to speak at schools and educational events around the globe. He was invited by the Prince of Bahrain to participate in conversations to reimagine teaching and learning in that country. In 2018, he was invited to the Global Knowledge Summit in Dubai to be part of global conversations about the future of education in this Knowledge Economy. Today, Jeff makes his home in Seattle, WA having worked with and supported over 20 1:1 deployments, both within the US and Internationally. As you can tell, Jeff brings a very global perspective to his trainings and conversations. His passion is working long-term with schools and districts in changing the teaching and learning culture to help prepare students for their future not our past.
Jeff Utecht on Social Media
Twitter: https://twitter.com/jutecht
Web: http://www.jeffutecht.com/ 
Podcast: http://sospodcast.org/   
John Mikton on Social Media
LinkedIn: https://www.linkedin.com/in/jmikton/
Twitter: https://twitter.com/jmikton
Web: beyonddigital.org
Resources:
Finding your metaphor for the moment and collaboration recalibration free guides: https://www.shiftingschools.com/free-pdfs 
Free podcast meeting map as mentioned in episode:
https://www.shiftingschools.com/eplcs 
Dan Taylor on social media:
LinkedIn: https://www.linkedin.com/in/dantcz/
Twitter: https://twitter.com/DanTaylorAE
Web: www.appsevents.com
Listen on: iTunes / Podbean / Stitcher / Spotify / YouTube
Would you like to have a free 1 month trial of the new Google Workspace Plus (formerly G Suite Enterprise for Education)? Just fill out this form and we'll get you set up bit.ly/GSEFE-Trial
Share
|
Download