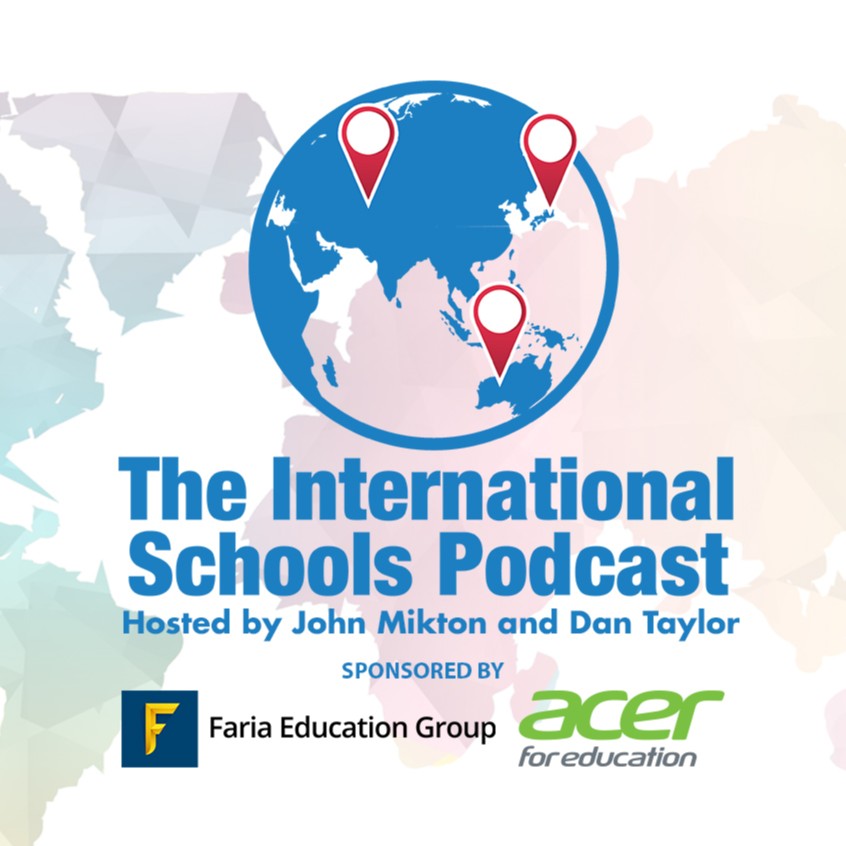 A conversation with Tom Adamick Project Manager at University of New Hampshire
Feb 12th, 2022 by TISP
Tom shares his learnings and the power of professional learning networks, relationship building in a work setting and moving between education, corporate, international, and domestic work experiences. Tom has been a classroom teacher, a database trainer, professional learning specialist, and developer of strategic learning initiatives for Apple. He's lived and worked in international schools in Asia and Africa as a database administrator, technology director, and tech coach. Currently Tom is an IT Project Manager at the University of New Hampshire.
About Tom Adamick
Tom started his career as a classroom teacher in California. During that time, he developed a love for using the Mac computers (remember the colorful, bubble shaped iMacs of the late '90s?) to enhance teaching and learning. He worked by coaching other teachers on their use in the classroom and one day wondered, "what would it be like to work for Apple?"
After some perseverance, (and perhaps borderline stalking) Tom landed a job as a database trainer and consultant with Apple. Tom spent 5 wonderful years criss-crossing the United States, working with countless schools  through the change management process of a new student information system.
That role led to the opportunity to live and work overseas in Beijing China as the database administrator for the Western Academy of Beijing. What Tom thought would be one interesting year in Beijing turned into 6 wonderful years. During that time, he transitioned to a new role as a technology integrator, circling back to working with teachers to impact learning with Macs. He also met his wife, (at an art show in the artsy 798 area of Beijing) Elizabeth Meehan, while in Beijing. 
From there, he moved on to the International School of Tanganyika with the multiple roles of secondary school technology director / technology integrator / Grade 10 technology teacher. The multiple roles kept him very busy.
After two years in Tanzania and six years in China, Tom and Elizabeth decided they wanted to be closer to family in the US, so with their newly adopted Tanzanian street dog named Zeiss, they repatriated to the United States. Neither Tom nor Elizabeth had jobs lined up which made for exciting times.
Utilizing old PowerSchool / Pearson contacts, Tom cobbled together a living for a few months as a contract technology trainer for Pearson which actually was a lot of fun. 
A chance meet up with a former Apple  colleague led to a second  opportunity to work for Apple as a Professional Learning Specialist. In that role, Tom once again criss-crossed the United States, working with countless educators to turn iPads (and sometimes Macs) into meaningful learning tools. During this time Tom also began work on a masters degree in project management to help formalize a lot of the tools and techniques he'd been using over the years.
The combination of ed-tech experience and project management credentials led to the opportunity to join Apple's Worldwide Education Strategy team where Tom worked to develop new learning initiatives for educators on a global scale. Tom is still bound by non-disclosure agreements so he can only talk in generalities about this phase of his work with Apple, but he's very happy to talk about what he can.
After a couple of years at Apple corporate, Tom left to engage in work closer to home and is now an IT project manager for the University System of New Hampshire. He just started his sixth week in this role.
When Tom is not working, he enjoys spending time with his wife and their (now) two dogs. After 15 years away from competitive cycling, he is now training for gravel and cyclocross races in the New England area.
Connect with Tom: 
https://www.linkedin.com/in/tom-adamick-714b9563/
https://500px.com/p/tadamick?view=photos
John Mikton on Social Media
LinkedIn: https://www.linkedin.com/in/jmikton/
Twitter: https://twitter.com/jmikton
Web: beyonddigital.org
Dan Taylor on social media:
LinkedIn: https://www.linkedin.com/in/dantcz/
Twitter: https://twitter.com/DanTaylorAE
Web: www.appsevents.com
Listen on: iTunes / Podbean / Stitcher / Spotify / YouTube
Would you like to have a free 1 month trial of the new Google Workspace Plus (formerly G Suite Enterprise for Education)? Just fill out this form and we'll get you set up bit.ly/GSEFE-Trial
Share
|
Download