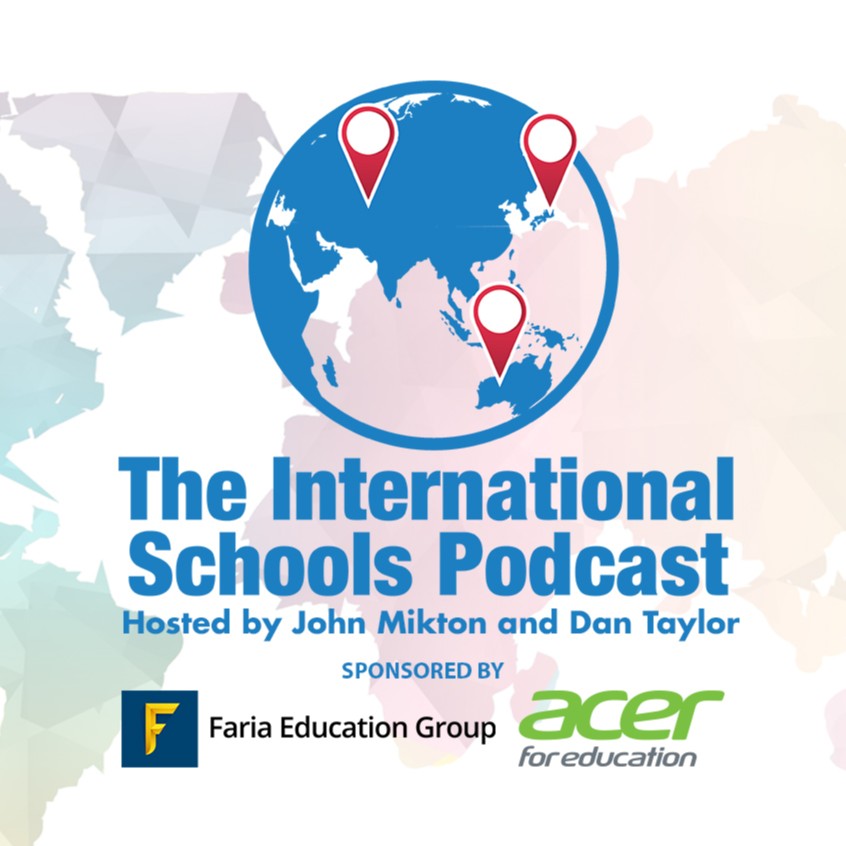 A conversation with Lawrence Tijjani - Happy2Host Web Design Agency | Founder of Just A Guy | Former Computing teacher
Sep 25th, 2021 by TISP
In this episode, Lawrence shares running a London-based Web Design and Development Agency called Happy2Host, and founding Just a Guy, a social enterprise that offers a whole range of services to help 14-25-year-olds navigate their way through life. Exploring the journey of an educator to social entrepreneur and design agency founder happy2host.com   and justaguy.co.uk   
About Lawrence Tijjani
Lawrence has been involved in Education for over 10 years, he began as a Computing teacher, progressed to Strategic IT Lead and later Head of Faculty. He introduced and developed a successful Computing curriculum at KS3 through to A-level, co-ordinated the implementation of IT within a new build and introduced and implemented the use of G-Suite for Education across his school. Lawrence was able to forge excellent relationships with students, staff and parents as a pastoral lead, which is where he honed his ability to engage others.
Lawrence left classroom teaching four years ago to take up an exciting IT consultancy role supporting schools with the use and development of G-suite for education, e-safety and general Edtech. As a Google for Education Certified Trainer and Innovator, he regularly delivers PD to Educators and to those beginning their own EdTech journey. Lawrence has presented at BET twice, in 2019 on Google's Applied Digital Skills and in 2020 he led a wellbeing session 'Solve for Happiness'.
Lawrence has a wide outreach, delivering PD sessions to Educators and their students both domestically and internationally in countries such as Sweden, Switzerland, Iceland, and Qatar. He enjoys problem-solving with different institutions, drawing on his rich and varied experiences from the classroom, as a school leader and now EdTech consultant. He is a knowledgeable, energetic, and engaging facilitator, able to motivate students and other educators to utilize the power of digital skills in the curriculum.
Lawrence uses his voice in the EdTech training community to champion diversity and inclusion. He believes that everyone should be able to have a seat at the table and works to create accessible high-quality training and opportunities for others. In 2020 he created and led an exciting mentoring program sponsored by Google Applied Digital Skills for 35 Black and Asian Educators to become certified Google Trainers, the first cohort is on track to become fully certified by July 2021. Due to the success of this program, the first of its kind, Lawrence has launched another mentoring program in partnership with Google for Education UK that provides opportunities for an even broader range of underrepresented Educators in the UK  and Ireland called the Inclusive Google Trainer community. 
In addition to his EdTech roles, Lawrence has a social enterprise called Just A Guy Foundation which works with disengaged and disadvantaged students. They provide a range of assemblies, mentoring, and workshops to support young people in driving their own social mobility. The Foundation has hosted successful notable events in the past such as 'Step up with Digital Skills' in 2019, which was a training day for 15-17-year-olds sponsored by Google Applied Digital Skills, and in 2020 an online careers fair for students that had work experience canceled due to COVID-19.
Lawrence Tijjani on Social Media
Instagram: https://www.instagram.com/justaguy_lt/
Twitter: https://twitter.com/justaguy_LT
LinkedIn: linkedin.com/in/lawrence-tijjani-97338013
Website: happy2host.com 
Website: justaguy.co.uk 
John Mikton on Social Media
LinkedIn: https://www.linkedin.com/in/jmikton/
Twitter: https://twitter.com/jmikton
Web: beyonddigital.org
Dan Taylor on social media:
LinkedIn: https://www.linkedin.com/in/dantcz/
Twitter: https://twitter.com/DanTaylorAE
Web: www.appsevents.com
Listen on: iTunes / Podbean / Stitcher / Spotify / YouTube
Would you like to have a free 1 month trial of the new Google Workspace Plus (formerly G Suite Enterprise for Education)? Just fill out this form and we'll get you set up bit.ly/GSEFE-Trial
Share
|
Download